Issues
King Proposes 'Every Kid Fund' for Gun Violence Prevention
ST. PETERSBURG, Fla. –– Following the release of a bold, progressive plan to reform Florida's broken criminal justice system and a new TV spot slamming Rick Scott and the Legislature's inaction after the Pulse nightclub shooting, today Orlando-area entrepreneur and Democratic candidate for governor Chris King unveiled a new proposal to keep children and families in Florida safe from gun violence.
The "Every Kid Fund" for Gun Violence Prevention would invest in prevention and intervention programs, school safety measures, programs to study and reduce the epidemic of everyday gun violence and would reimburse trauma centers for medical costs of treating victims of mass shootings.
The Fund would originate from three funding mechanisms. First, by dedicating sales taxes generated from firearm and ammunition sales in Florida. Second, by directing revenue from a new "safety fee" of 6 percent on the sale of ammunition –– while exempting public safety officials required to carry firearms such as police, corrections officers and security personnel. Third, by using revenues generated by ending mass incarceration and legalizing, regulating and taxing marijuana as laid out in King's "Turning the Tide" criminal justice plan.
"I'm proposing the 'Every Kid Fund' for Gun Violence Prevention because every child deserves to grow up in a state free from the scourge of gun violence, whether it's everyday gun violence or mass shootings," Chris King said. "We should be investing in new and innovative ways to keep Floridians safe and that's why I'll bring my bold, progressive policy to Tallahassee and send 'proud NRA sellouts' like Adam Putnam packing."
King unveiled his proposal at a St. Petersburg roundtable discussion with members of March for Our Lives, Moms Demand Action for Gun Sense in America, Indivisible and gun violence survivors.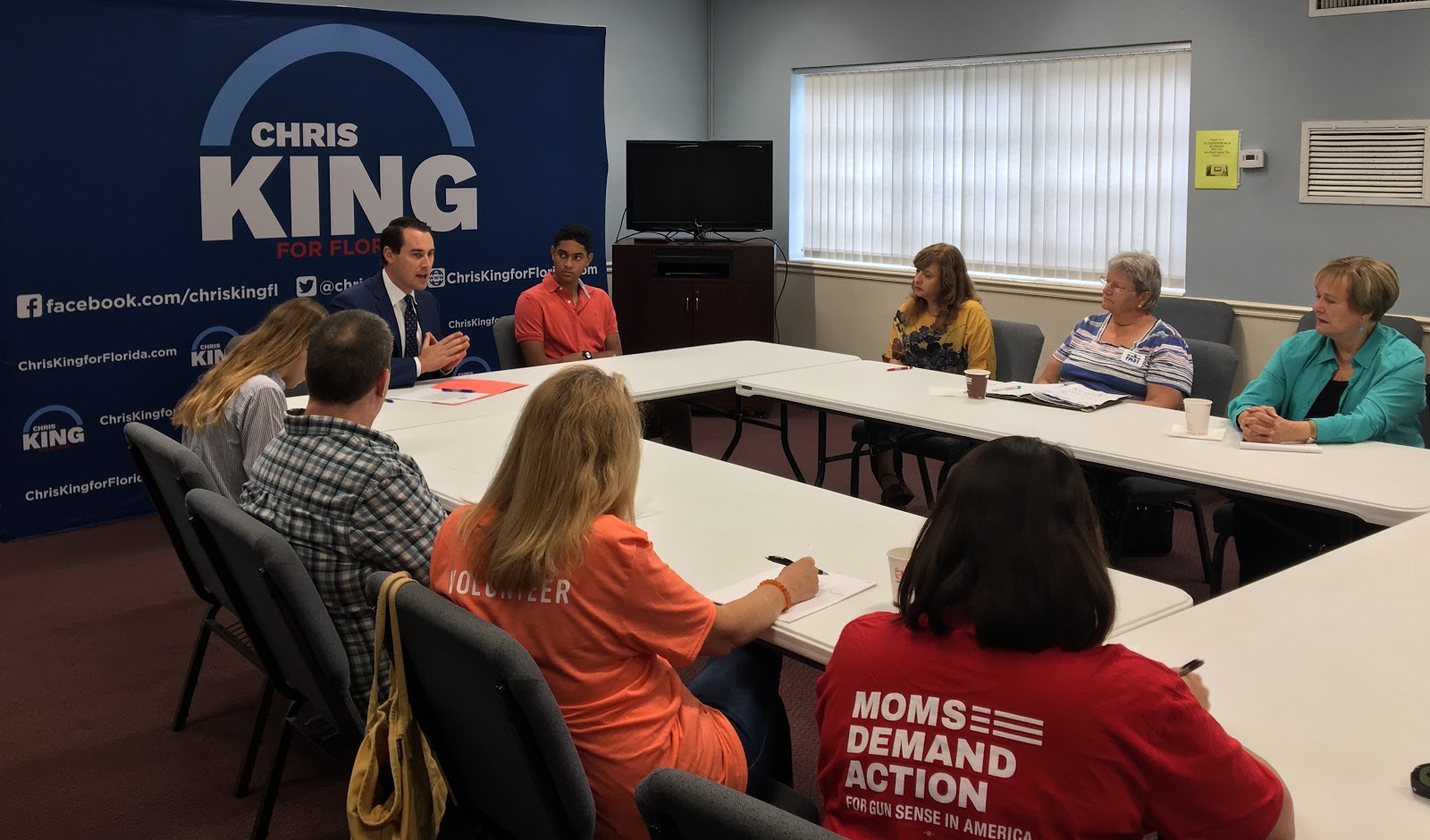 ###